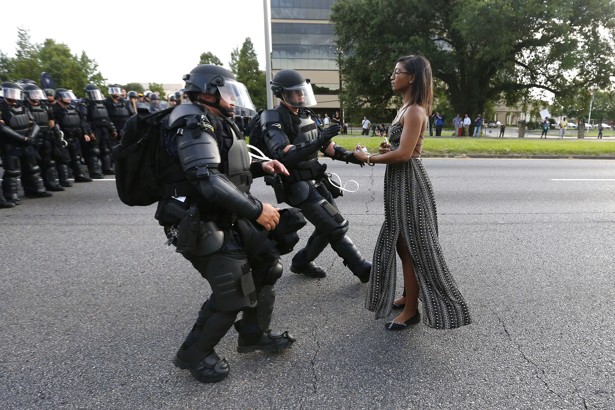 Photographer Jonathan Bachman was in Baton Rouge on that day covering the first protest of his career when he captured what has become for many the defining image of the Black Lives Matter rallies that have swept America, one year ago.
It is a remarkable picture. A single woman stands in the roadway, feet firmly planted. She poses no obvious threat. She is there to protest the excessive force which Baton Rouge police allegedly deploy against the city's black citizens. She stands in front of police headquarters, on Saturday. And she is being arrested by officers who look better prepared for a war than a peaceful protest.
"She had no facial expression at all. She just stood there," said Bachman, 31, who was on assignment for Reuters in the Louisiana state capital to cover the protests over last week's fatal police shooting of Alton Sterling, 37, in the city.